This section doesn't currently include any content. Add content to this section using the sidebar.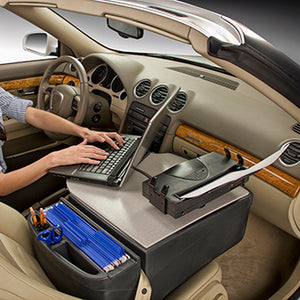 Choose Your Desk
For the road warriors who need their mobile office to be as productive as they are! 
With multiple styles of desks and different variations of each one, we're sure we have the desk perfect for you!
Choose Your Color
Your desk should be as unique as you are!
We have a handful of colors that you can choose from to make your desk your own.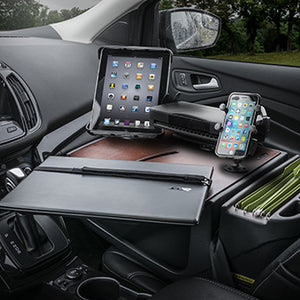 Choose Your Add-Ons
We have all the tools you'll need to stay organized and productive while working in your mobile office!
Choose from a variety of different options so that your desk is exactly what you need. 
Welcome to CarDesk
Today the term "road warrior" has a different meaning then it did when AutoExec first began making car desks in 1993. With the improvement in technology over the past few years, like the tablet and smart phone, a road warrior's office has become more difficult to define. Whether working on the road, in the air, or at home, the mobile worker's need to be productive has not changed. The improvements in technology however have burdened these workers with information overload. Now more than ever, the need for an effective office space and tools is a necessity. Having an office on the road is essential.
If you're a road warrior working in a car or truck you'll need an auto desk; If you're in the air or at home you'll need portable storage for all of your electronics and office products like a case or filing system. AutoExec is committed to creating these solutions for the road warriors of today and into the future. The pages that follow will guide you through the various products CarDesk.Com offers on behalf of Autoexec that provides every road warrior what he or she needs to be more productive and successful.